Back in 2013 I was a bit of a workhorse. I put 100% of my energy toward helping clients realize ideas. I learned a lot about how to make videos quickly but I didn't have many ideas of my own. So I began making personal projects. One of the first was a
short film
for my wife on our 5th wedding anniversary. 
The 5 years that followed kind of a wild mix of opportunities and changes and pain and growth. If you are interested in reading more, check out this
Motionograpther
 article. Writing that and animating this have been a really cathartic experience. I'm incredibly  grateful for the support of so many of you in this motion design business. 
Character limbs were rigged with
RubberHose 2
and faces were built and organized in Illustrator then moved to Ae with
Overlord
.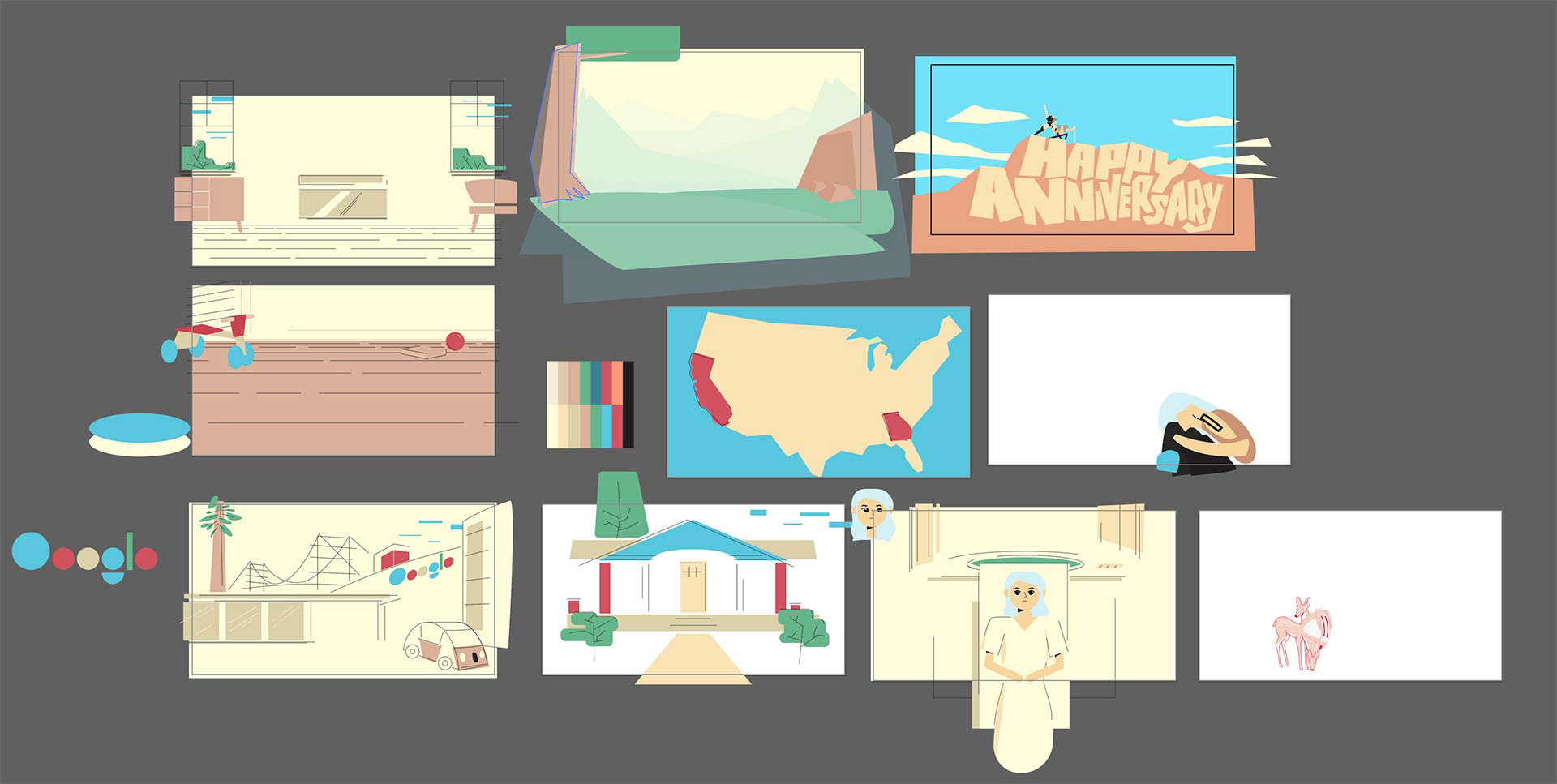 Yes. I did actually put my kid on a Roomba one time. It did not make Ashley very happy.